Since the start of the Center for Hospice Care/Hospice Foundation (CHC/HF) partnership with PCAU, the need to train nurses in palliative care has been a priority. In 2010, we began providing scholarships for nursing students to complete a one-year diploma in clinical palliative care (DCPC) course offered at the Institute of Hospice and Palliative Care in Africa (IHPCA). IHPCA is a private institution recognized by the Uganda government which graduates about 15 students per year – not nearly enough to meet the estimated need for palliative care services in the country. Through 2018, CHC/HF supported a total of 62 students.
During this time, PCAU lobbied the Ugandan government to integrate a similar course at its public nursing schools to increase the number of students which would, in turn, increase access to palliative care. In 2019, the Ugandan government, in collaboration with PCAU and other stakeholders, launched an advanced diploma in palliative care nursing (ADPCN) at its largest nursing school, Mulago School of Nursing and Midwifery (MSNM). In the inaugural year of the program, CHC/HF supported 25 students. There were two cohorts accepted that year – the first, which began in January, had 14 students while the second, which began in July, had 11 students. The first cohort completed their studies in December 2019 and were set for graduation in March 2020. When COVID-19 pandemic lockdowns paused all schooling, their graduation was delayed indefinitely, as were the studies of the second cohort. During the lockdown, tutors kept in contact with their students; the second cohort was  able to complete the course in 2021.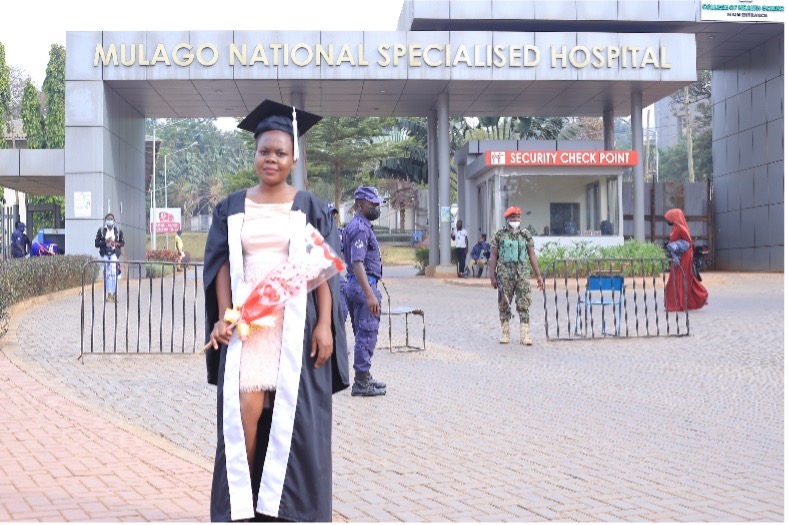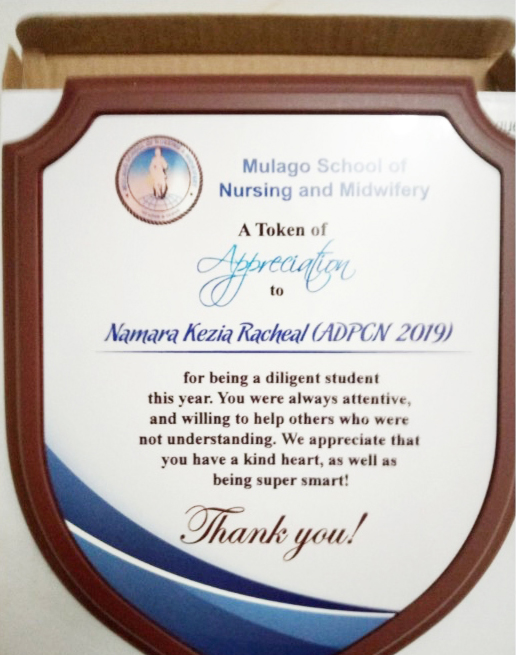 A combined graduation for both cohorts was held on January 21, 2022. This was a joyous day not only for the MSNM faculty and their inaugural palliative care graduates, but also for those invested in the development of palliative care in Uganda. CHC/HF is very proud of this advancement. Having a national institution graduating palliative care specialists is a big step in enhancing access to palliative care across Uganda.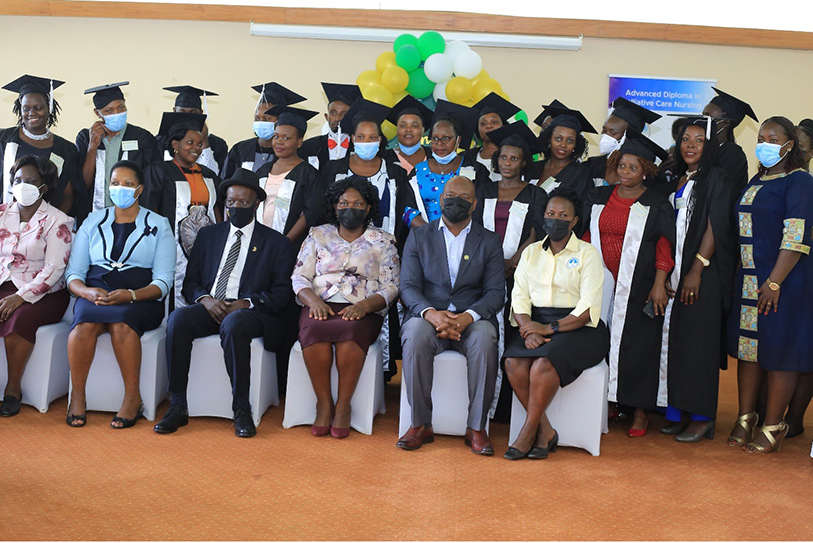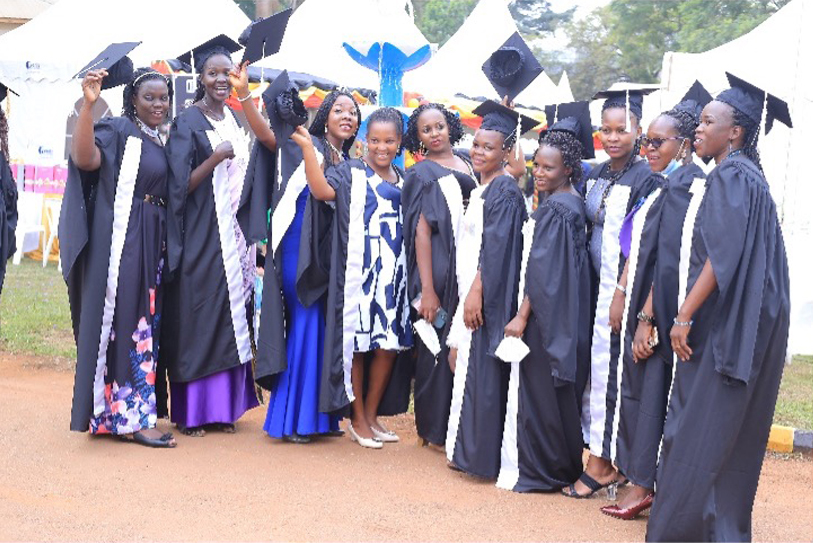 MSNM's principal, Mrs. Nampiima Kakonge Eva, thanked guests for attending and especially thanked PCAU for their partnership and enabling the sponsorship of the ADPCN students.
PCAU's Country Director, Mark Mwesiga, congratulated the graduates and noted the criteria PCAU considers in awarding ADPCN scholarships to applicants – one of which is a passion for caring. PCAU hopes that by supporting training of more health care workers in palliative care it will help bolster the recent government directive to all hospitals to allocate space for palliative care units. Mwesiga added gratitude for the continuous support from CHC/HF and thanked all stakeholders who had participated in the development of the ADCPN curriculum and making it a reality. As of 2018, estimates indicated there were fewer than 200 clinical palliative care practitioners available to provide care to an estimated 255,000 patients in need, and in Mwesiga's final remarks, he appealed to the country's Ministry of Health (MoH) to recognize and recruit the ADPCN trained nurses to try and fill that gap.
In attendance were officials from MoH, including Honorable John C. Muyingo, the State Minister for Higher Education, who was the chief guest. In his remarks, he urged graduates to be champions for the disciplines they have been taught. "You were novices, the school has imparted knowledge, attitude and skills to enable you to provide nursing, midwifery and palliative care services in the country."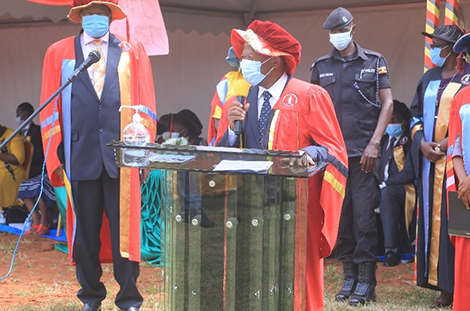 Graduate Violet Mayambala gave a speech and expressed appreciation for PCAU's support. She noted that after having completed the course, they feel equipped and set to support PCAU's vision, ensuring that palliative care services reach to all in need in Uganda.