Okuyamba Screenings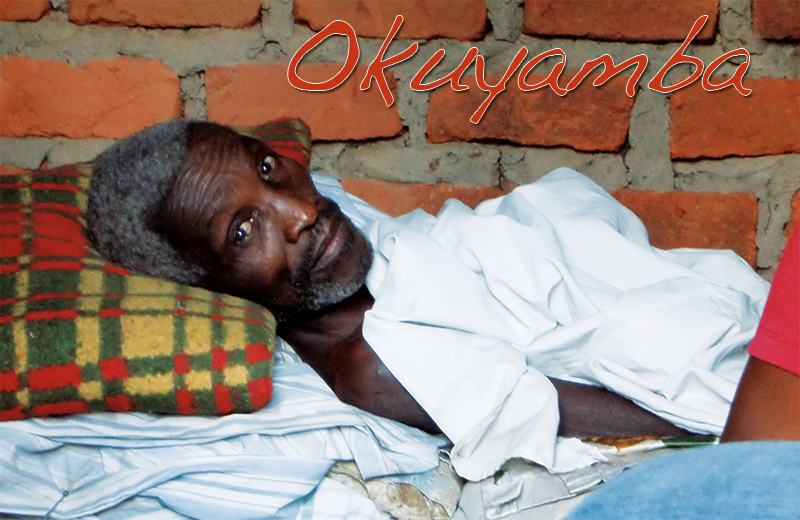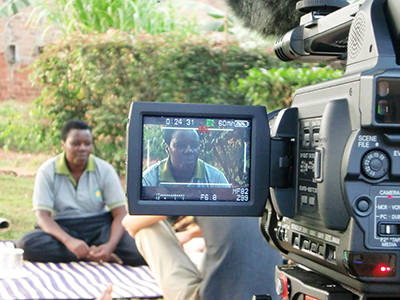 The foundation's first documentary, Okuyamba, the Lugandan word meaning "to help," followed palliative care workers caring for patients dying deep in the villages of Uganda. Co-directed by Mike Wargo and the University of Notre Dame's Ted Mandel, the film was an official selection at several international film festivals and competitions. Using powerful interviews with some of Uganda's leading palliative care experts, Okuyamba exposes the viewer to the harsh realities of living with life-limiting illnesses in this small, land-locked East African country, where a diagnosis of HIV/AIDS or cancer is generally regarded by the recipient as a death sentence. Left without hope, these patients find life in their final days, with the help of Rose Kiwanuka and her compassionate palliative care professionals.
The film also earned the highly coveted Zachary Morfogen Art of Caring Award from the National Hospice and Palliative Care Organization (NHPCO) in 2012. It continues to be used to raise awareness of the need for palliative care in low-resource settings. CHC/HF staff members Mark Murray and Karl Holderman were executive producers on the project; Cyndy Searfoss and Jim Wiskotoni created promotional pieces for this film.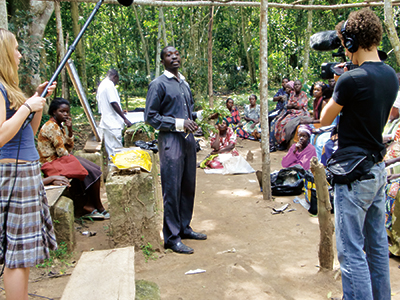 As national coordinator for the Palliative Care Association of Uganda, the film documents Rose's travels throughout the country as she works to train, support and encourage the nation's 120 palliative care professionals by working alongside them to care for patients living in remote villages. While not spending time in the field, Rose is recruiting health care workers to join her in this important work and advocating in support of palliative care issues with parliamentarians and other government officials. The film follows her journey and that of other specially trained nurses as they work to relieve the physical, emotional and spiritual pain of patients and their families while at the same time respecting the cultural beliefs and traditions of those for whom they care. While many may find all this a hopeless task, Rose operates with the simple philosophy that, "We do as much as we can, as well as we can, with the little we have." From the training of traditional healers in the Buyija Forest to that of nurses and clinical officers at Hospice Africa Uganda, the film explains the interrelationships between traditional and western medicine as well as the way they complement one another in the identification and care of dying patients.
Contact Us about a Screening