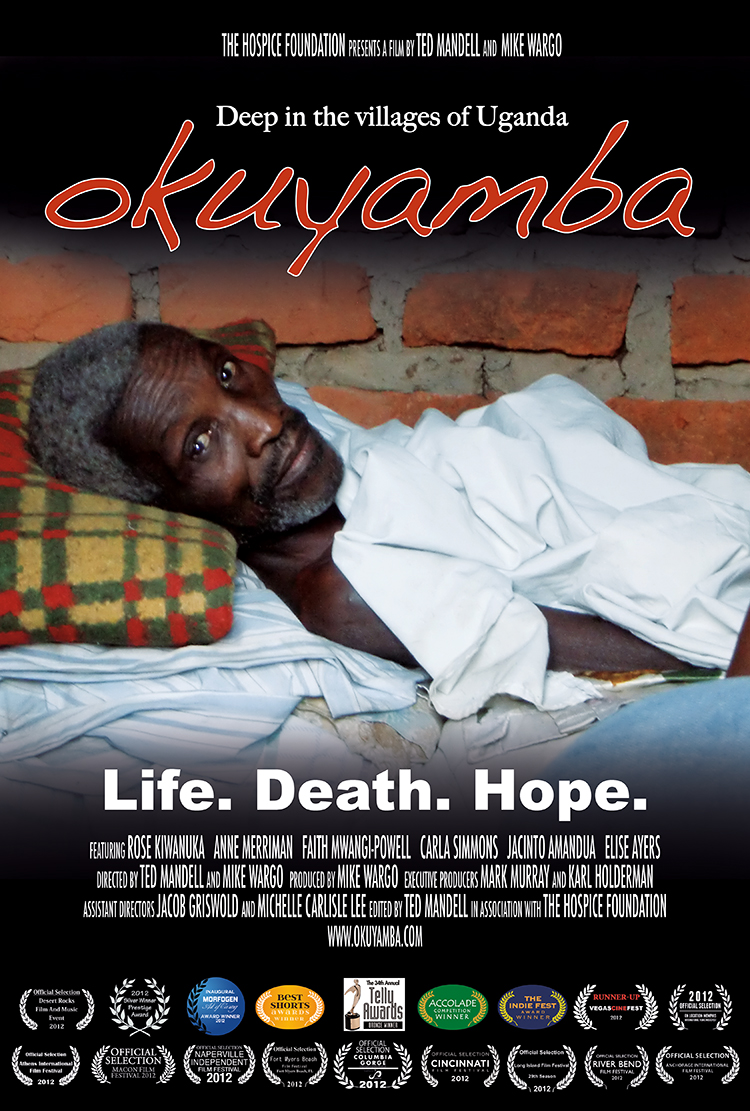 Okuyamba: One of the first project the Hospice Foundation and Center for Hospice Care undertook was production of the short documentary Okuyamba in 2012. Okuyamba is a Lugandan word meaning "to help." This film was created to raise awareness of the need of hospice and palliative care services in Uganda where terminal illnesses like HIV/AIDS, cancer, etc. impact the population while there are limited resources available to address the illnesses.
Okuyamba provides a compassionate lens through which to learn about these patients and their caregivers who are championed by Rose Kiwanuka (Uganda's first palliative care nurse). Other leaders and stakeholders in Uganda's palliative care movement speak about their experiences in delivering hospice and palliative care and explain the dynamics of their daily efforts. The film also advocates for PCAU's work to make palliative care accessible to all in Uganda. See Okuyamba for more details.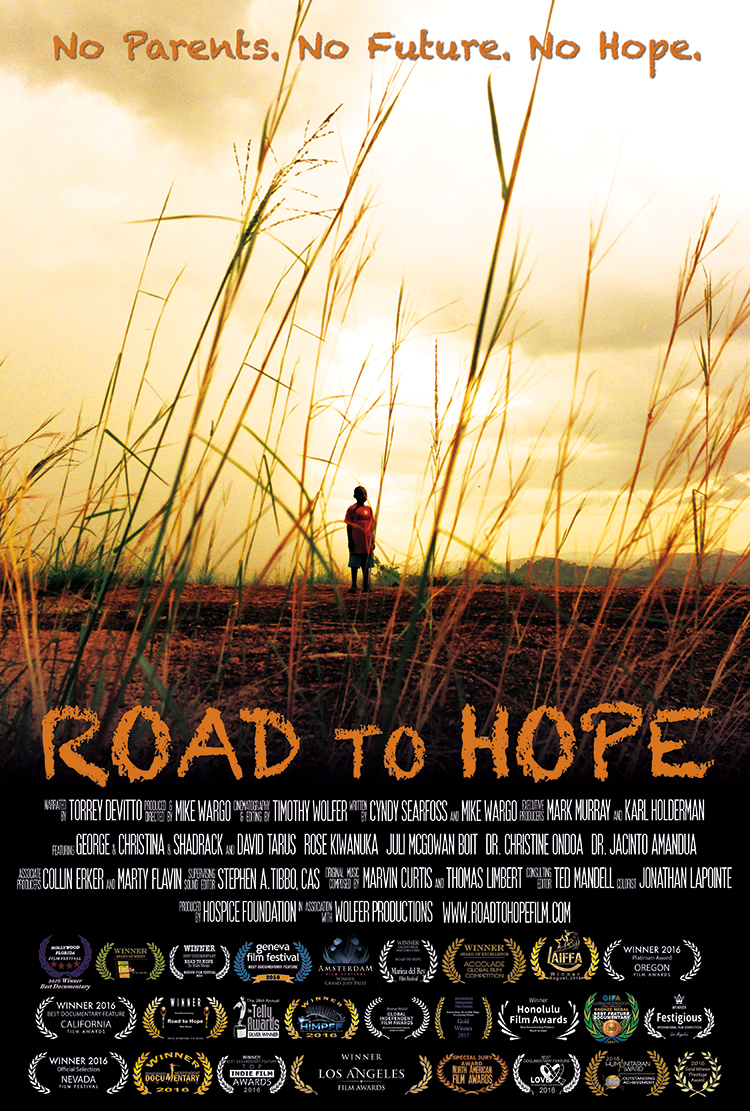 Road to Hope: Following the release of Okuyamba, a commonly asked question was, "What happens to the children of these palliative care patients?" To answer this, the Hospice Foundation produced the Road to Hope documentary which explored the plight of child caregivers in Uganda, Kenya and South Sudan. See Road to Hope to learn about this award-winning film, narrated by actress Torrey DeVitto.