The Importance of Training Nurses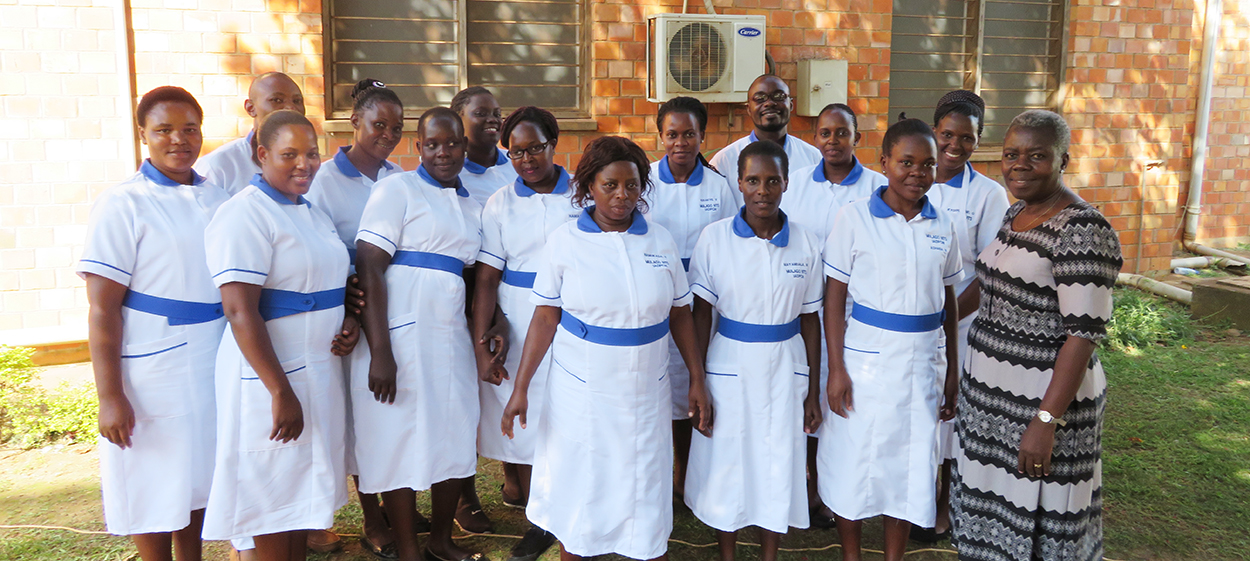 Many people in Uganda, especially those in rural areas, may never encounter a doctor. A nurse is their primary health care provider. We agreed with PCAU that training more nurses in palliative care would have the greatest impact on increasing access to care. It is estimated that about 10% of Uganda's population that need palliative care have access to it.
From 2010 – 2018, CHC/HF funded 62 scholarships for students to complete a Diploma in Clinical Palliative Care (DCPC) through the Institute of Hospice and Palliative Care in Africa, run by Hospice Africa Uganda. The DCPC is an intensive one-year full time program. Clinicians trained went back to their home districts to set up palliative care units. During this period, the number of districts offering palliative care more than doubled. The health care workers who took this course are able to give holistic palliative care to both the patient and their family. Of crucial importance, the DCPC program trains nurses and clinical officers to prescribe oral liquid morphine as a key component of effective pain and symptom management. After successfully completing the program, a health care worker is a recognized prescriber of morphine. Uganda is one of the few countries globally that allows nurses to prescribe morphine, thus greatly enhancing access to this form of pain relief.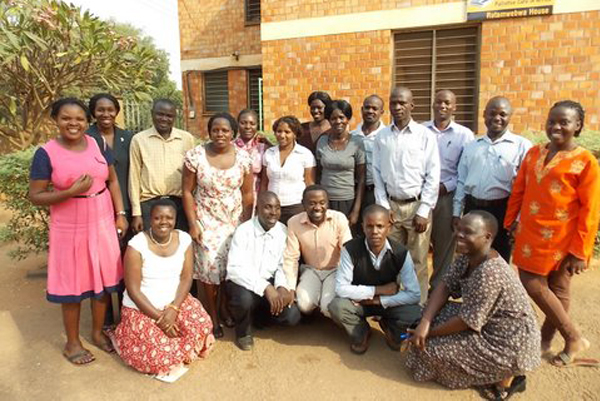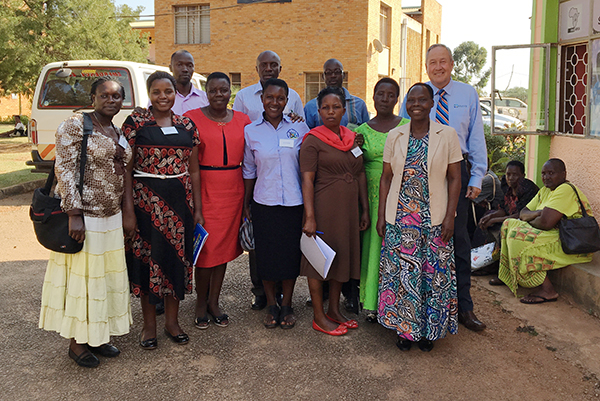 Diploma in Clinical Palliative Care students through the years
The Institute or Hospice and Palliative Care in Africa is an excellent training program. PCAU also sought to establish a similar training program at in the government education system – a move to make the training more sustainable. In 2019, the Ministry of Education approved the program curriculum and launched an Advanced Diploma in Palliative Care Nursing (ADPCN) at Mulago School of Nursing and Midwifery, the oldest public nursing and midwifery training institution in the country. With reduced tuition, increased capacity for class size and government collaboration, CHC/HF and PCAU are able to offer more scholarships to increase the numbers trained. PCAU supports the program with training of tutors and ongoing support as the fledgling program grows.
The first cohort of students started in 2019 and were nearly completing their course of study when the COVID-19 pandemic temporarily shut down all learning institutions. The program has continued to be interrupted by the pandemic and has focused on supporting current students through onsite learning at their place of employment and virtual learning. It is expected the first 25 students will graduate by the end of 2021.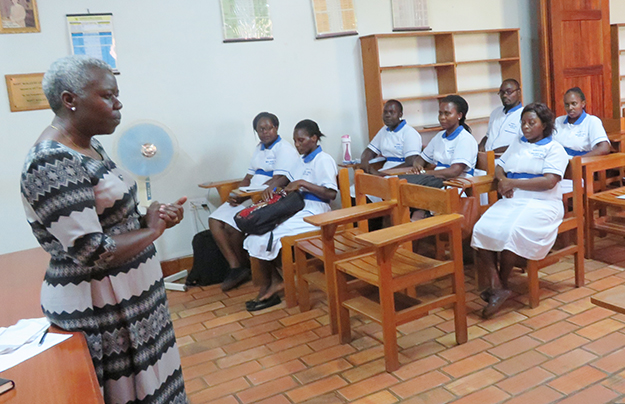 Former PCAU country director Rose Kiwanuka instructs the inaugural class of ADPCN students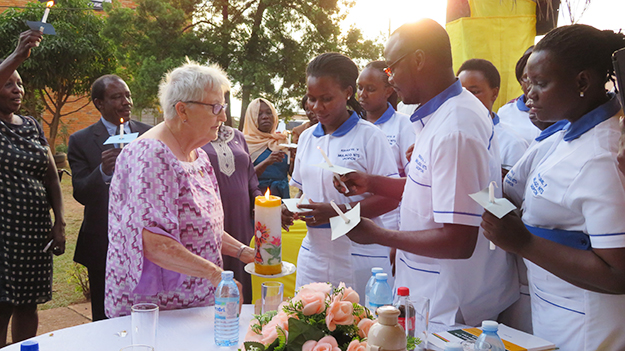 Dr. Anne Merriman celebrates the inaugural class of ADPCN students