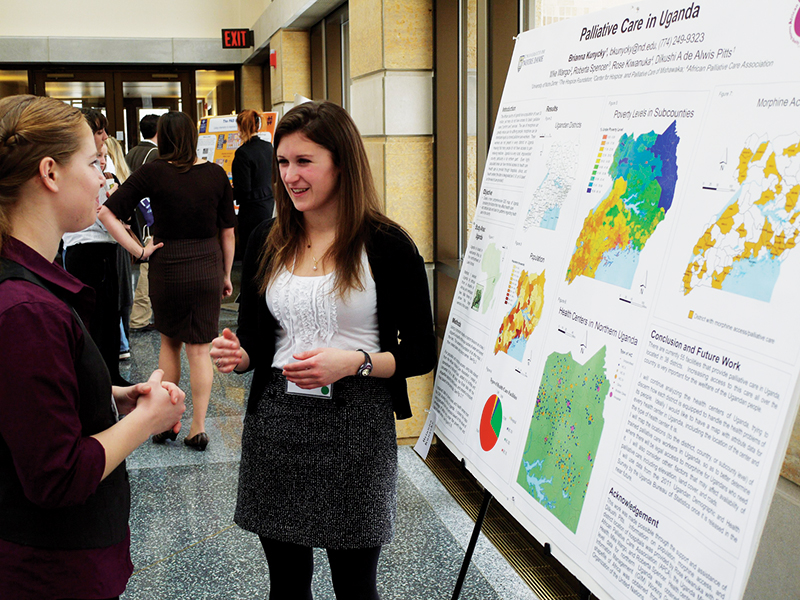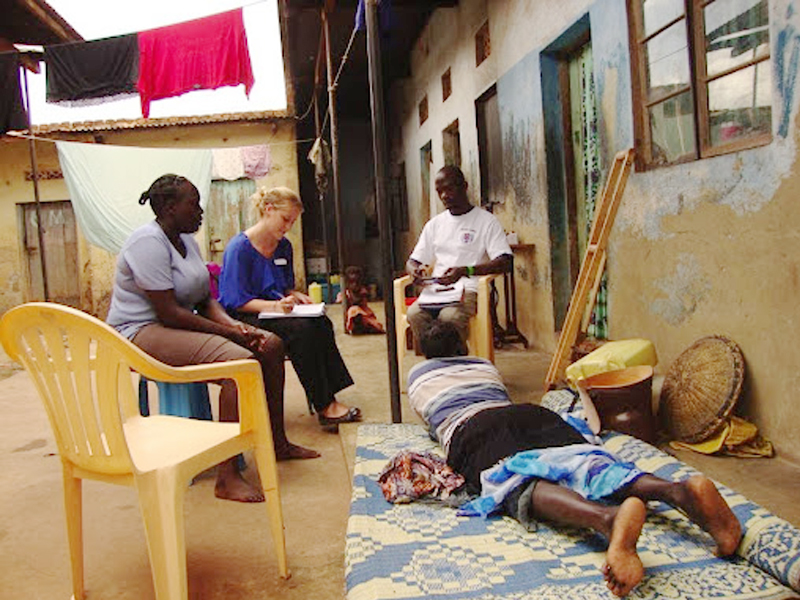 Advancing Research in Palliative Care
PCAU aims to be a hub of palliative care research and information in Uganda. They carry out research, host relevant research projects and collaborate with a number of national and international institutions in advancing palliative care research. The goal is to not only ensure that research takes place, but that information is regularly disseminated so it can be used to improve palliative services.
The mHealth surveillance project, a collaboration between PCAU, CHC/HF, University of Notre Dame and Uganda Martyrs University, is ensuring national palliative care data collection forms a foundation for palliative care research in Uganda.
Student Interns significantly contribute to PCAU's research goals. Guided by PCAU and faculty from their institution, interns bring a great deal of energy, knowledge and human resources for advancing research projects.