Over the past 13 years, interns from the University of Notre Dame have worked closely with Center for Hospice Care/Hospice Foundation's partnership with the Palliative Care Association of Uganda. Past student interns have played a valuable role in research projects across many disciplines including global health, theology, business, and science.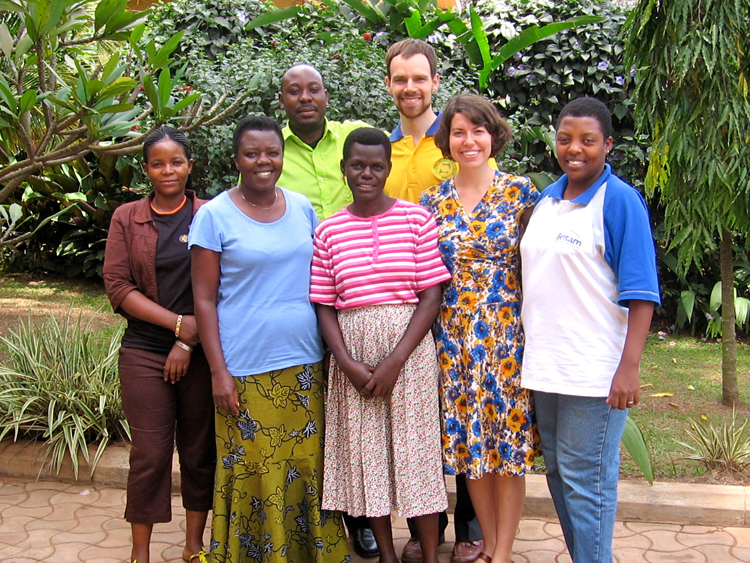 Ben and Mary Ann Wilson – 2011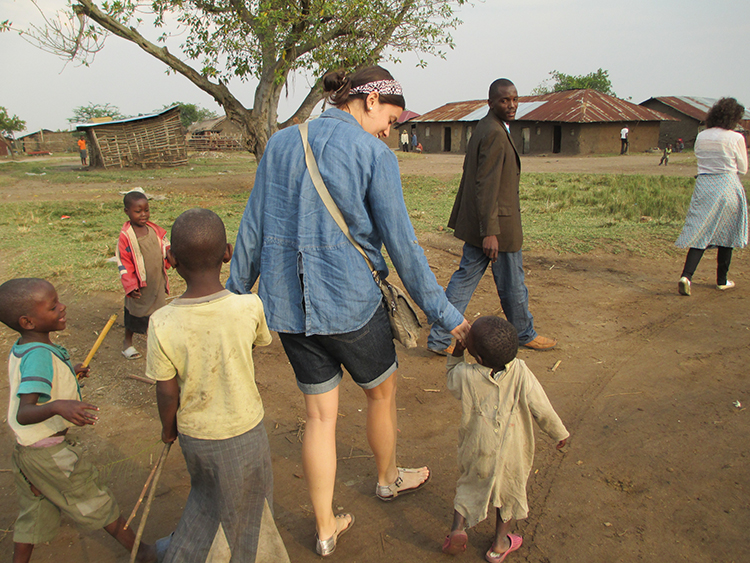 Gaby Austgen – 2013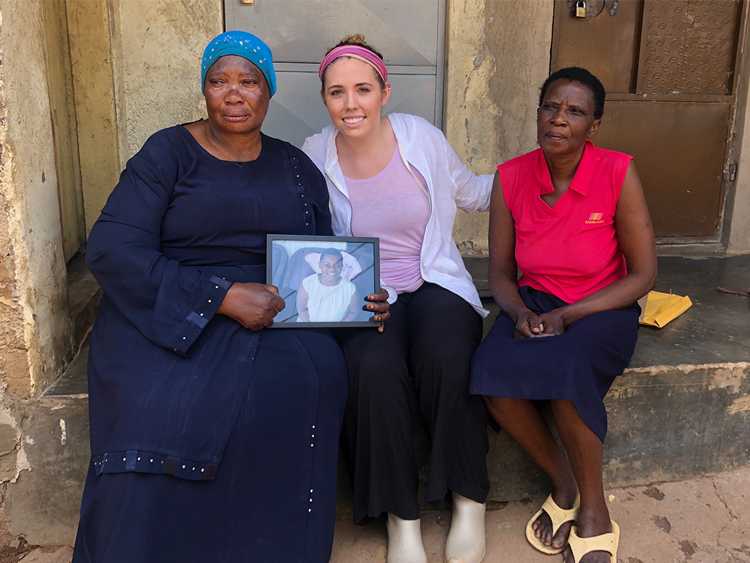 Kat Kostolansky – 2019
Over the past year, PCAU has been working closely with University of Notre Dame senior, Mariah Horvath, to research the effects of the COVID-19 pandemic on the mental health and psychosocial wellbeing of Ugandan palliative care providers. Mariah is a Neuroscience and Behavior major and International Development Studies minor who took an interest in global mental health as an intersection between her two fields of study. Conversations to design this project began last spring as Mariah began to plan her senior capstone project. Mariah's interests aligned well with PCAU's interest in supporting their members' mental health.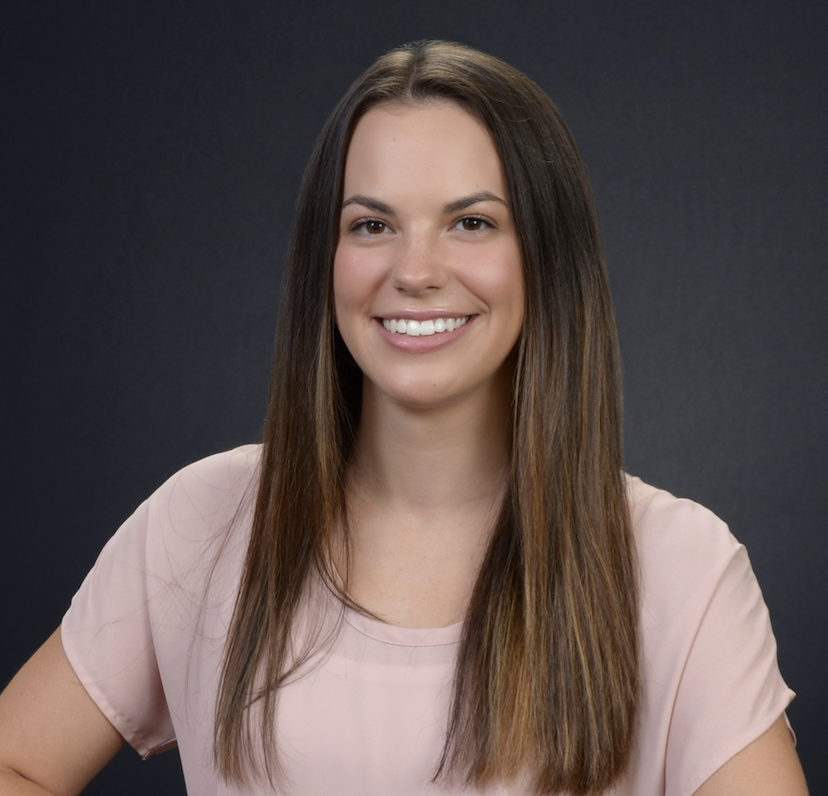 In 2020, PCAU noticed the toll the pandemic was taking on palliative care workers' stress levels and mental health. Due to new lockdown restrictions and COVID-19 protocols, the delivery of palliative care became difficult, and providers were required to rethink their traditional methods of care. In Uganda, new curfews and restrictions on travel hindered patients' ability to visit palliative care clinics and pick-up their medications. In the face of these barriers, Ugandan palliative care providers had to adapt and utilize new methods such as telephone calls to support their patients. As the pandemic worsened, colleagues from other sectors of healthcare also turned to palliative care workers for their own grief support, furthering the emotional intensity of palliative care work. Additionally, fears of contracting the virus at work and passing it to a family or community member heightened providers' stress.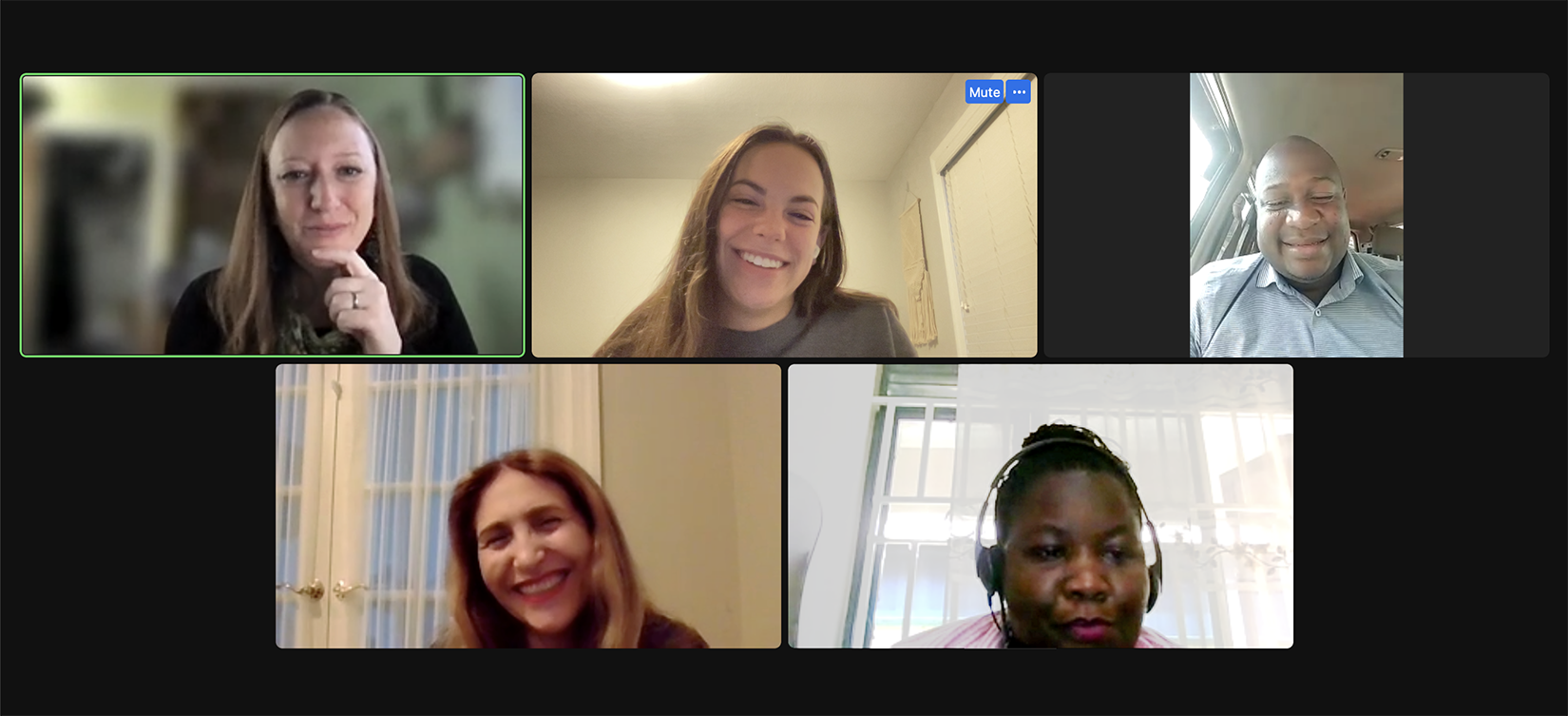 These experiences are not unique to palliative care providers in Uganda. Globally, health care workers have experienced increased levels of psychological distress and burnout as a result of the pandemic. In some places, including the US, these effects have been documented, but few studies currently exist that examine how the pandemic has impacted the mental health of providers in Africa. More specifically, no studies have concentrated on Ugandan palliative care providers nor on the strategies Ugandan hospice and palliative care organizations use to support their staff's psychosocial wellbeing. Central to PCAU's mission is a responsibility to support palliative care workers and ensure they have access to the resources they need to provide quality care to their patients. PCAU is deeply interested in understanding how the stress of the pandemic is impacting their providers' mental wellbeing. This, along with a better understanding of providers' access to mental health resources and interventions, such as counseling services, will allow PCAU to better advocate for providers and support them through stressful periods.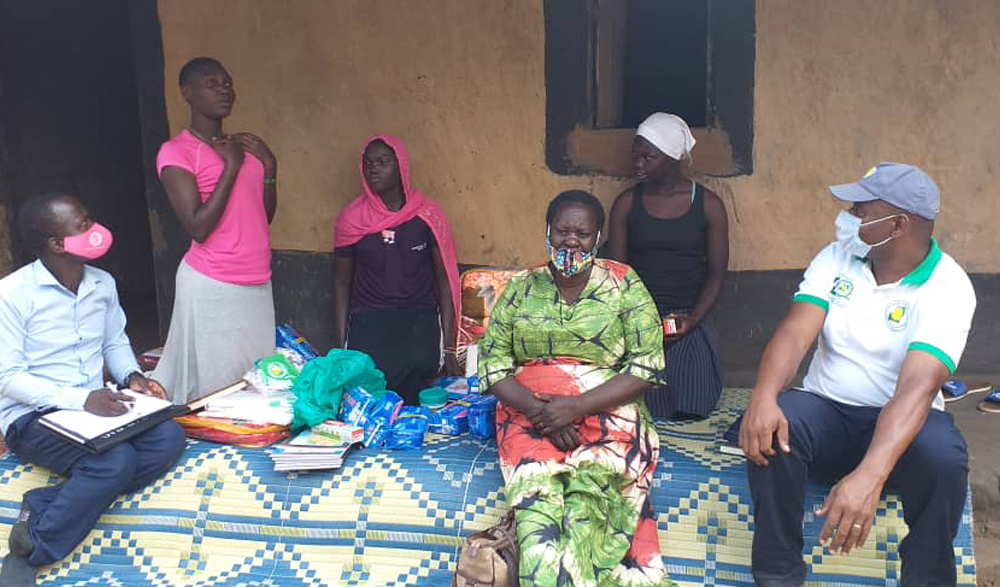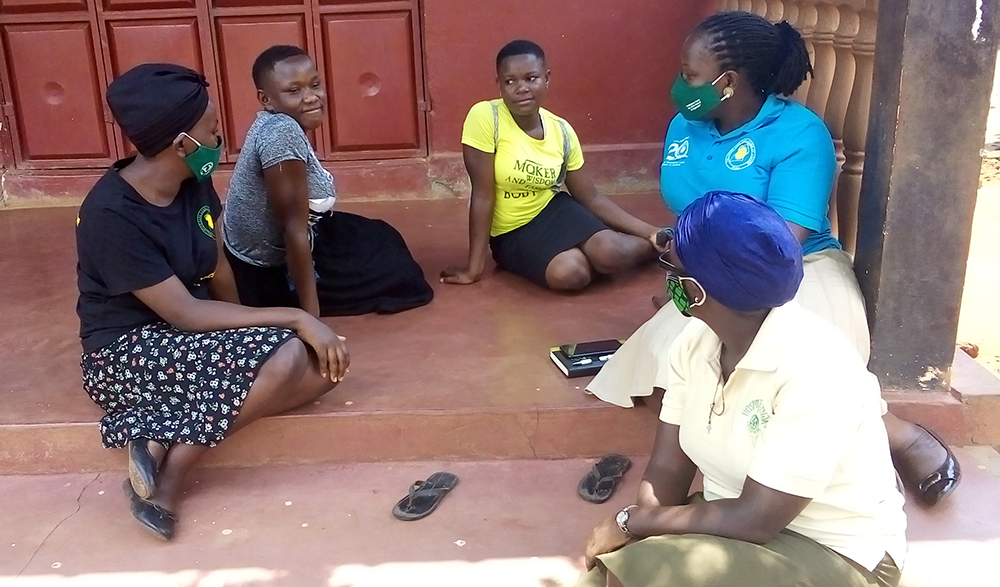 In collaboration with Mark Mwesiga and Lisa Irumba at PCAU and under the faculty mentorship of Dr. Simon Kizito, a clinical psychologist at Makerere University in Kampala, and Lacey Ahern with the University of Notre Dame and Hospice Foundation, Mariah designed a mixed-methods study consisting of an online survey and in-person interviews. From December 2021 to February 2022, the survey collected data on the prevalence of depression, anxiety, and psychological distress among palliative care providers in Uganda and providers' perceived level of social support. During this time, Dr. Kizito and Ms. Irumba interviewed 11 providers to gather their perspectives on the psychosocial impacts of the current pandemic and the challenges they faced in their roles. Data analysis, supported by Dr. Roya Ghiaseddin of Notre Dame, is now wrapping up and the team is working on a final paper summarizing the findings of the study. Mariah and her advisors are hopeful that the research study will provide insights into how palliative care organizations can better support the mental wellbeing of their care providers during times of crisis. Given that the COVID-19 pandemic will continue to impact health care systems across the globe in the coming years, it is important to understand the question of "Who cares for the carers?" In times of crisis, how can we best support the compassionate palliative care providers who dedicate their lives to caring for others?