Exchange visits are an important aspect in our partnership work – they are an opportunity to learn and share, which deepens CHC/HF and PCAU's relationship. Connecting in-person is a vital aspect of building the strong relationships, and these visits offer CHC/HF and PCAU staff a way to become involved in the partnership.
A team from CHC/HF last visited Uganda in 2019. During that visit and at the PCAU biannual conference, CHC was recognized as a key partner in the development of palliative care in Uganda since our partnership began in 2008. Mike Wargo, foundation chief operating officer, accepted the award from the country's Minister of Health, The Honorable Dr. Jane Ruth Aceng, for making "outstanding contributions through funding PCAU to extend palliative care services throughout Uganda."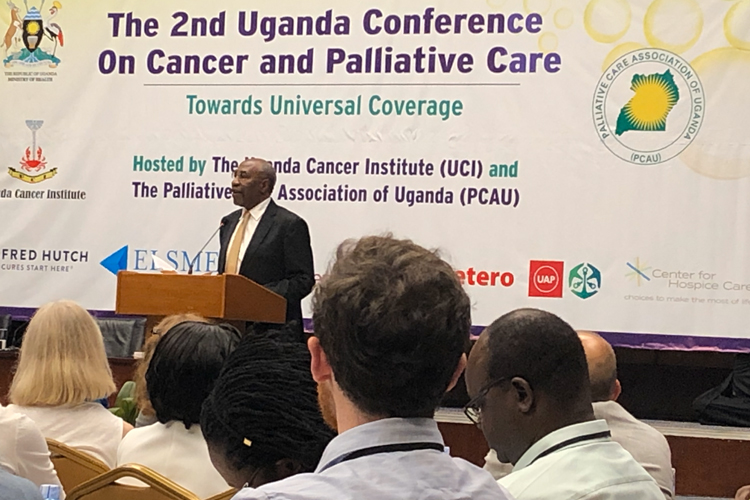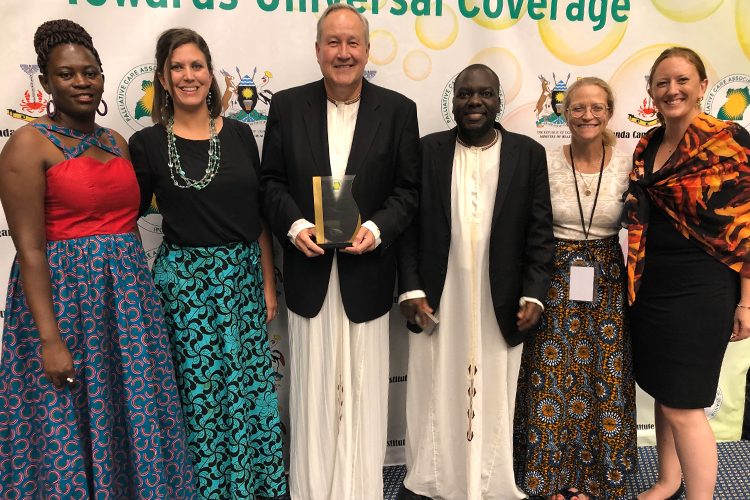 In 2020, CHC was planning to host an exchange visit from the Uganda team. The visit was to include attending NHPCO's Leadership and Advocacy Conference with the PCAU country director, Mark Mwesiga, and Okuyamba Fest, a celebration of the CHC/HF and PCAU partnership characterized with international food, drink and art. The COVID-19 pandemic canceled these plans and paused exchange visits for the past two years.
Now that the world is gradually returning to some sense of normalcy, plans are underway to host PCAU for an exchange visit in October – November 2022. During their stay, they will be involved in strategic planning meetings, visiting the University of Notre Dame and Indiana University South Bend as well as engaging with Road to Hope sponsors. Also, preparations for the Okuyamba Fest are gearing up, with new arts and crafts slated for sale. We'll continue to provide updates as we get closer to the event!