The Advance Diploma in Palliative Care Nursing (ADPCN) program is key to building capacity of health workers in palliative care and increasing the personnel offering the service in Uganda. The program has helped raise awareness and advance conversations on the importance of palliative care.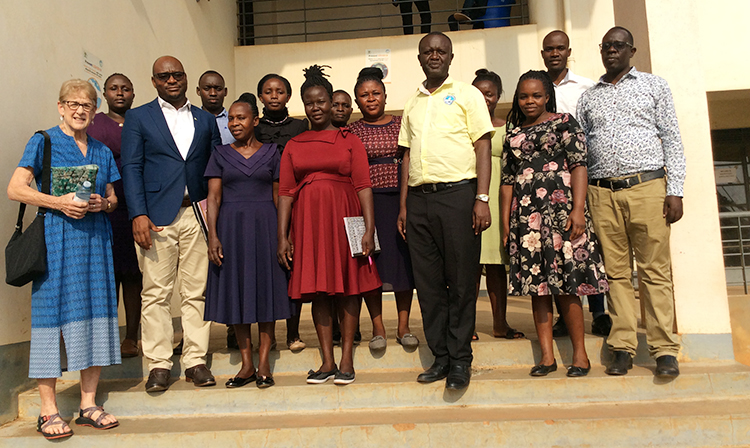 Uganda's Ministry of Health recently included positions for palliative care providers in the newly approved structures at national specialized tertiary health care institutions including the national and all regional referral hospitals, Uganda Cancer Institute and Uganda Heart Institute. Perhaps most significant is the inclusion of these positions at Health Center Level IIIs (HC-IIIs) and Health Center Level IVs (HC-IVs) as well. Uganda has at least 1,569 government HC-IIIs and 222 HC-IVs which will now have specific palliative care positions.
The government creation of these key positions justifies the significance of the ADPCN program. There will now be a demand for qualified palliative care personnel to fill those positions, for which PCAU has advocated for a long time. By approving palliative care positions at the lower-level HC-IIIs, which serve sub-counties, palliative care will reach deeper into communities. This shows that the government supports the idea that palliative care needs to be widely available. HC-IIIs supervise community health workers and basically have jurisdiction over HC-IIs which means they can reach all levels of patients in need – something PCAU has long advocated for.
From 2010 – 2022, the CHC/HF and PCAU partnership has supported at least 93 students to undertake the ADPCN course (and other palliative care diploma courses) and become qualified palliative care nurses. While these palliative care nurses have helped to extend palliative care services to 107 of 146 districts of Uganda, with these new structures the need for qualified palliative care nurses is going to be greater than ever.
The 2023 ADPCN cohort of students, which our partnership supports, are from 18 districts with limited or no palliative care services. They started studies in February 2023 and will stay on the course for a year before they graduate.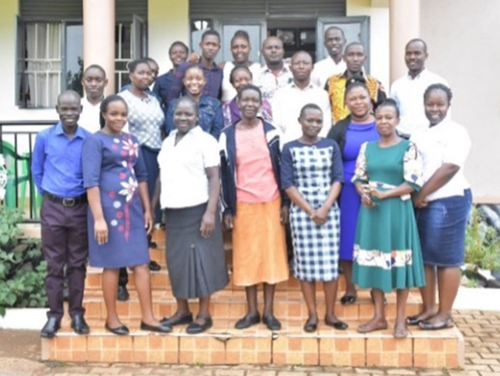 The 2022 ADPCN class completed their final state exams in December 2022 and are now awaiting graduation in November 2023. One of the 13 students in this cohort took a 'gap year' and is serving in the army. PCAU expects the graduates to return to their workplace where they were identified for the ADPCN course to implement what they've learned. PCAU will schedule mentorship and support supervision visits at their workplace for the graduates once they return to offer guidance and continued support in the integration of palliative care at their respective facilities.