Center for Hospice Care/Hospice Foundation (CHC/HF) is hosting the Palliative Care Association of Uganda (PCAU) for three weeks from October 24 to November 12, 2022 on an exchange visit – during which time staff from both organizations will participate in meetings and events that promote awareness for hospice and palliative care issues/needs in both the United States and Uganda. PCAU's visit to the USA will be its seventh since 2008 when Global Partners in Care (a national organization that facilitates and supports partnership development between US hospice and palliative care organizations with sister organizations in low-resource settings around the world) initiated the partnership.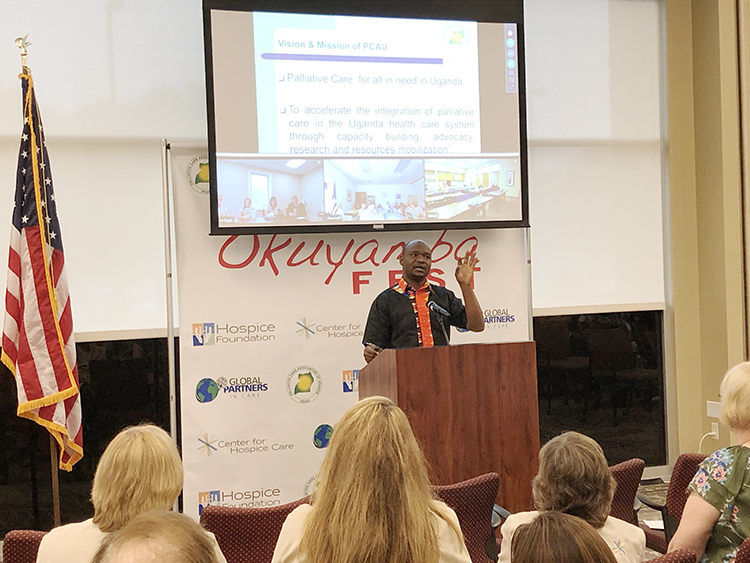 PCAU's Mark Mwesiga speaks at a CHC staff meeting during a 2018 exchange visit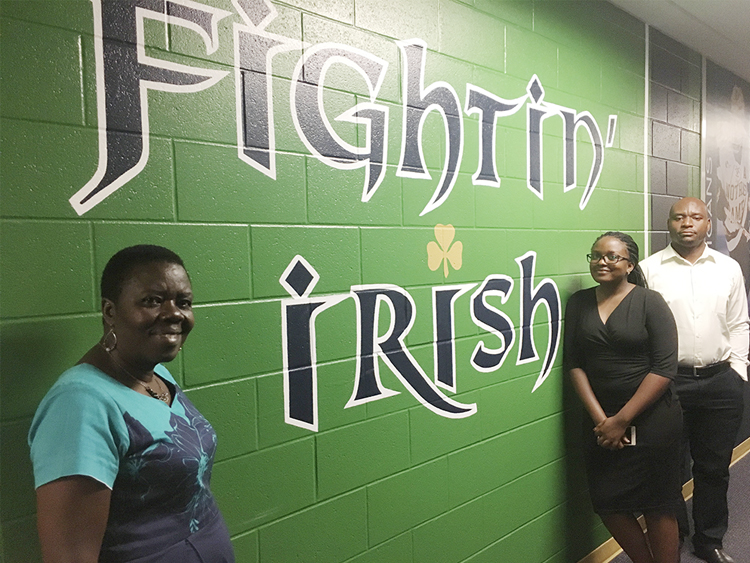 The PCAU team had the chance to visit the University of Notre Dame's hockey arena in 2018
Over the years, the exchange visits have not only provided a platform for staff to enhance and deepen relationships when they physically meet, but it has also allowed a better insight in program initiatives. As the partnership grows, it has seen the involvement of other stakeholders in each of our respective communities which support partnership activities and help set goals to achieve long-term and sustainable outcomes. This has been the case with both the Road to Hope program and mHealth project.
One element that contributes to the success of the partnership is the willingness of both CHC/HF and PCAU to learn from each other. Both organizations also have dynamic, strong leadership. The fact that CHC/HF and PCAU share similarities in the scope of work, and in the same industry sector, motivates stakeholders to help strengthen that partnership. This led to the formation of the Friends of Uganda Network, a group of individuals and organizations in the Michiana area that either directly or indirectly engage in development efforts in Uganda. The group meets regularly to establish synergies, share best practices and lessons learned while doing work in Uganda and has opened doors to relationships and resources.
As preparations are underway to host PCAU staff for an exchange visit this October and considering the COVID-19 pandemic deterred such efforts in 2020, it will be a great opportunity to reconnect with our community. Re-engaging with stakeholders and sharing updates about the CHC/HF and PCAU partnership work always adds another layer to the collaboration. It's a reward celebrating the partnership together with our community.