In December 2021, Denis Kidde made a trip to Uganda, in part to visit PCAU and to connect on our partnership initiatives. This visit to PCAU was the first by a member of the CHC/HF team in almost two years. Since the CHC/HF and PCAU partnership started in 2008, exchange visits have been core to the partnership's engagement. These visits allow staff from both organizations to meet in person, deepen relationships, better understand each other's work and share knowledge and ideas that enhance access to hospice and palliative care. During the pandemic, however, these yearly visits were not possible, and the partnership's engagements were entirely virtual.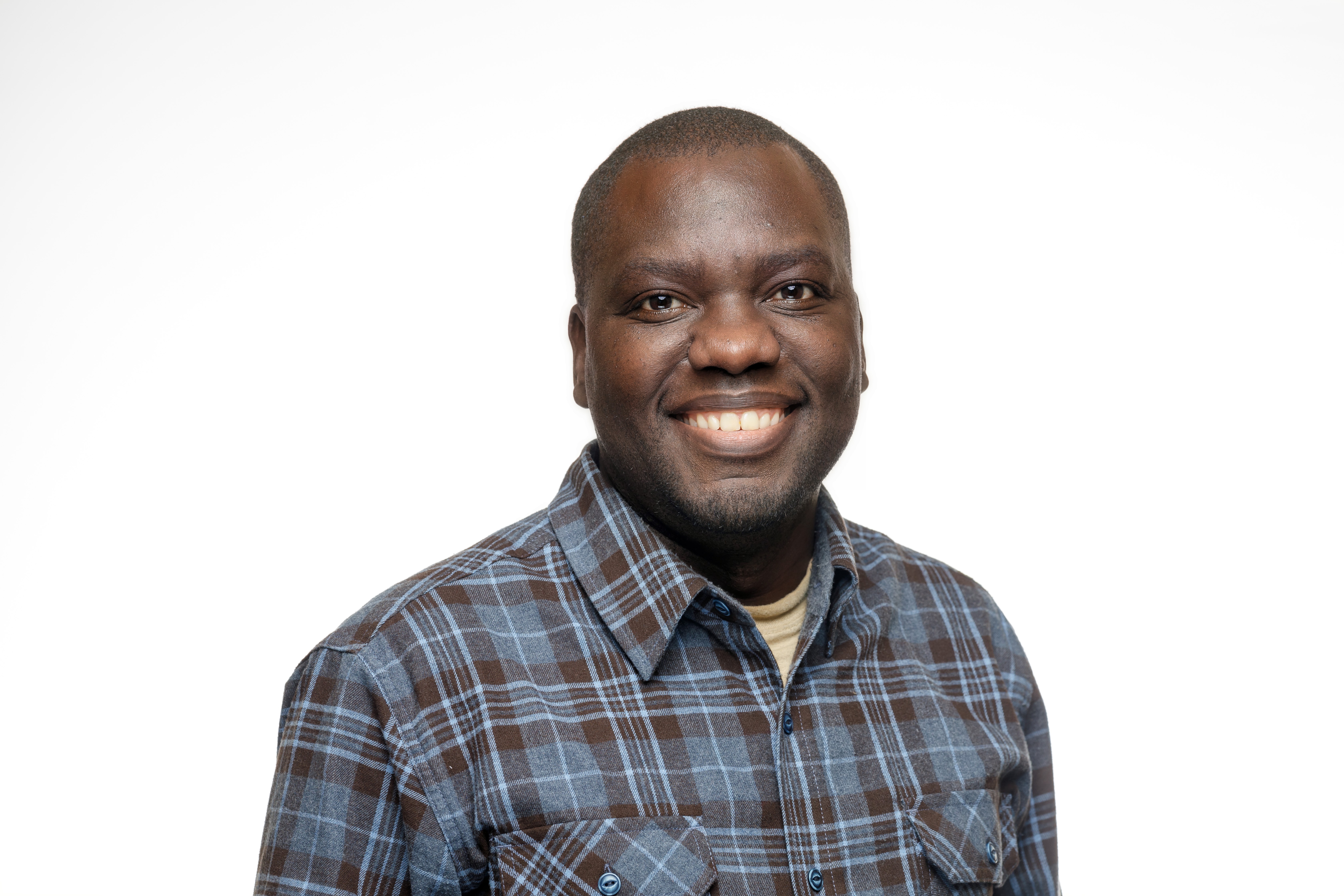 This past year presented many challenges for colleagues at PCAU and the organization was required to scaledown some aspects of their work and take on new responsibilities such as leadership in the national COVID-19 response, shifting to working mostly online in a setting with electricity and internet issues and responding to the additional challenges our Road to Hope children (and their families) have faced such as loss of income and the extended closure of schools. PCAU's staff faced personal issues too – some fell sick while others lost loved ones.
In conversations over the past several months, PCAU has shared that this past year has been stressful and that they are dealing with significant compassion fatigue. We were concerned about the wellbeing of our counterparts at PCAU. It's difficult to know how to help someone so far away, especially through only virtual communication. To express our solidarity and support, the CHC/HF team wrote personal cards and letters of encouragement to our PCAU counterparts prior to Denis' travel. It was a simple gesture and a small way of emotionally supporting them. In the letters staff shared words of wisdom, suggesting ways of coping and enhancing resilience during a stressful time. Denis delivered the letters to each of the PCAU staff upon arrival. The staff expressed deep gratitude for the cards and were thankful for the compassionate messages. One staff member shared, "…felt loved and appreciated in this hard year. We really, really appreciate the messages of love. Please send our best to the team there!"
During his visit, Denis also had time to reflect on 2021 with PCAU staff and hear about their plans for 2022.This year, PCAU spent a good deal of time working with the Ministry of Health (MoH) on advancing the country's palliative care policy. This has been in the works for some time and hopefully Uganda will launch a palliative care policy in 2022.
The inaugural cohort of advanced diploma in palliative care nursing (ADPCN) students, who finished in 2020, finally graduated this month – an exciting milestone for the program as they are recruiting students for this year. The growth of this program is an important component of increasing palliative care throughout the country and is in line with the new MoH requirement that all hospitals have a designated space for a palliative care unit.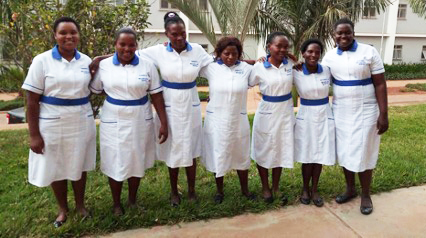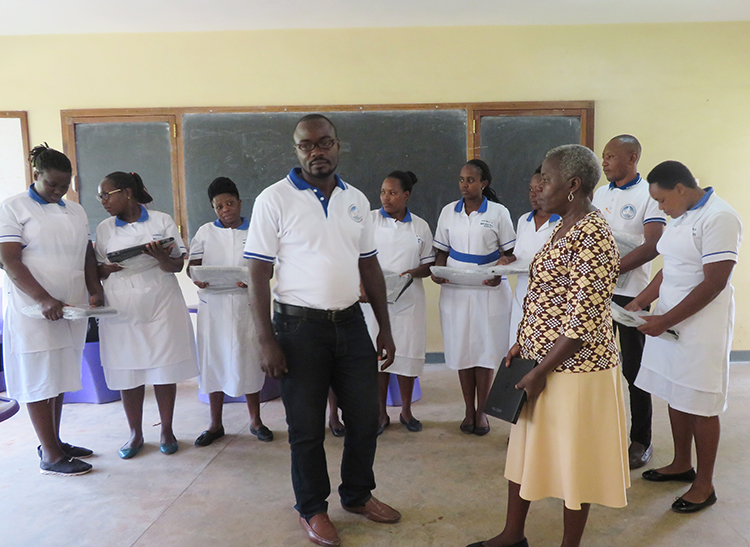 One of the Road to Hope children, Aken, also graduated in December. She completed a certificate in tailoring at FOCAGIFO – Hope Institute for Transformation Leadership and Development in 2020, but her graduation was postponed because of the pandemic lockdowns. PCAU continued to provide guidance and support to Aken all through this time, keeping her focused on graduation and her next steps. She has returned to her home district of Kanungu in southwestern Uganda and plans to lease a space and start her own tailoring shop.
Aken is the sixth child to graduate from the Road to Hope program. We are all proud of her achievements and the challenges she has overcome to reach this point. When the program identified Aken, she and her brother were caring for her sick and widowed mother and five other siblings. She has worked hard and remains committed to her goal of taking her skills back to her community to make a positive impact. Denis was able to attend Aken's graduation with PCAU and the four other Road to Hope children who are attending the same institute.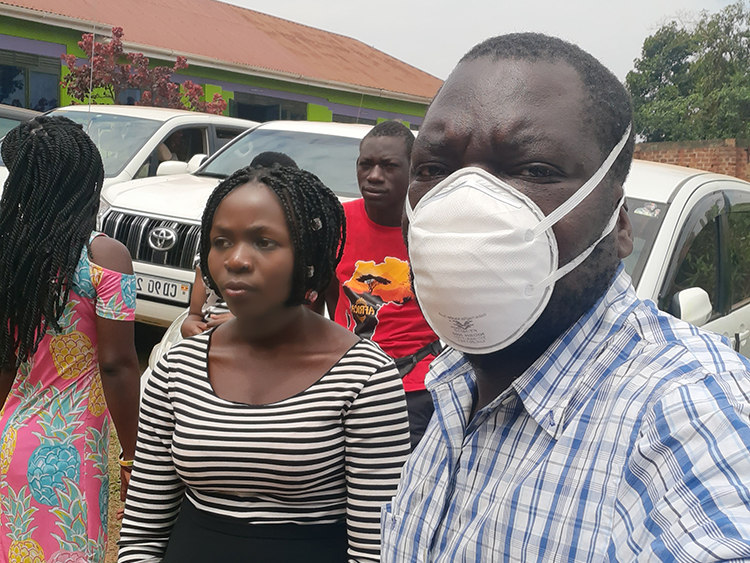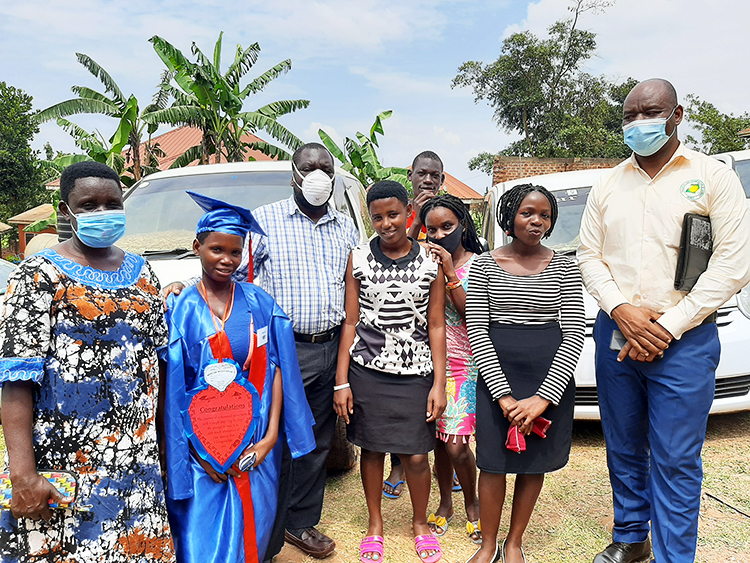 While 2021 continued to be challenged by the pandemic and was difficult in many ways, there were many positive outcomes as well. PCAU has continued to grow in a national leadership role and increase awareness of the great need for hospice and palliative care. As we look ahead to 2022, the partnership will continue engaging in our shared programs and explore new ways we and continue to work together toward the goal of palliative care for all in need in Uganda.