On September 20th, the President of Uganda lifted another phase of COVID-19 restrictions. Entebbe International airport and land borders are now open, along with places of worship and very importantly, some schools will reopen for candidate classes on October 15th.
Candidate classes are those who are in their final year before moving on to the next step of education (Primary 7, Senior 4, Senior 6 and finalists in tertiary institutions). There are 12 RTH children in candidate classes who are all thrilled to be going back to school. These children will take their 'leaving exams,' which determine if they pass the candidate class, in March of 2021. Two of our students, Simon Peter and his sister Emmanuella (both in P.7) have been staying with their grandmother during the lockdown. Their math and science teacher from school has been providing some tutoring over the past couple of months and they are eager to return to learning with him at school. Raima, another P.7 candidate, has been staying with her sick grandmother. PCAU has been supporting the family with basic needs and some learning materials. They had not yet been able to identify a teacher in the community to offer tutoring support, so the return to school is especially good news for Raima!
All other students will remain at home through the rest of the year and a plan for their return to school will be put in place by January 2021. We expect that 2021 will be considered a repeat year and our students will start 2021 in the grades they were in when schools closed. While it is frustrating that a full year of school may be lost, we cannot lose sight of the importance of our children being healthy and safe.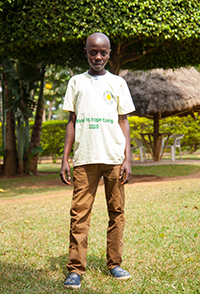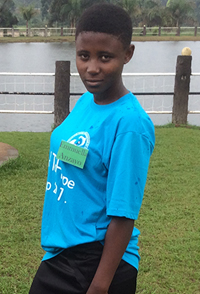 PCAU will continue to visit the children as much as possible – as they have done throughout the pandemic – and work with the local palliative care nurses to provide support to the children and their families. PCAU will do continuous needs assessments during the time the children are home and ensure basic needs are met. Most of the children have already been connected with a local tutor and are receiving learning materials to keep up their studying.