At word of schools shutting down, PCAU mobilized quickly to coordinate the safe return home of children on the Road to Hope (RTH) program. With the help of families, guardians and the regional palliative care nurses who support our children, all 56 children currently enrolled on the program were safely returned to their families and guardians throughout Uganda.
Schools remain closed and the Ministry of Education and Sports is keeping children engaged with their studies through radio and television broadcast tutoring sessions. They are also publishing home-schooling packages for each class level in the national newspapers. Many families still struggle with availability of electricity and affording the newspapers, so PCAU is in touch with all guardians to help ensure the RTH children get these newspapers and other reading materials. PCAU and the regional palliative care facilities and/or palliative care nurses are continuing to check in on the RTH children and their families to ensure they have the support needed right now.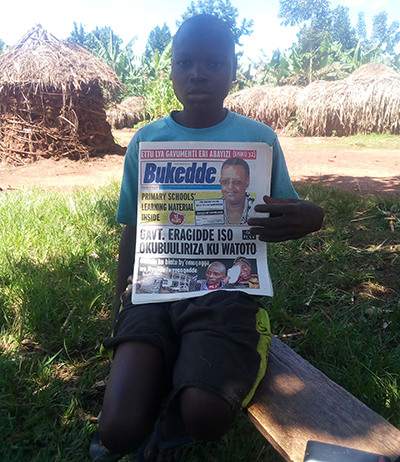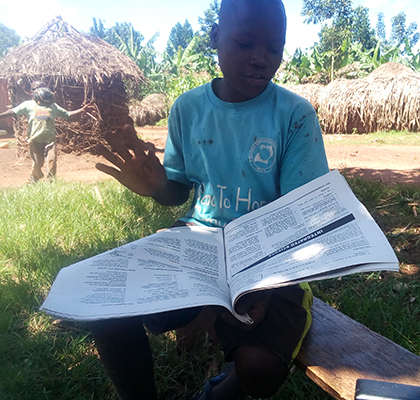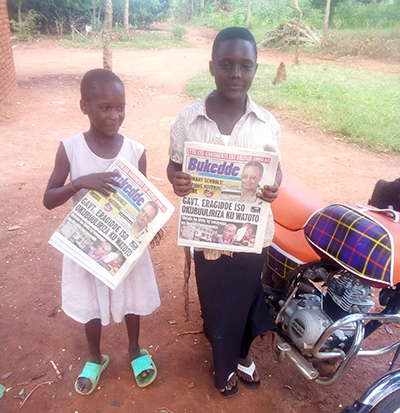 The regional palliative care nurses (along with support from other staff, drivers and volunteers) who support the RTH children are amazing. These are the very people who first identified many of our RTH children in the community and then worked with PCAU to enroll them on the RTH program. In addition to their nursing duties, these palliative care nurses regularly help PCAU monitor the progress and well being of the children. They work with PCAU in coordinating a child's return to-and-from school, they provide medical and psycho-social support for the children, and they are an essential member of the social support team for the children. During the COVID-19 lockdown, these palliative care nurses are crucial to staying connected with the RTH children!